Details

Category: Film
Published on Sunday, 12 May 2013 17:38
Written by nidinbalakrishnan
Hits: 1754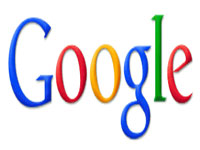 According to Google news website, the internet search giant is going to change its home page.
The Google System, is working on introducing its new personalised homepage feature of its Android phones to the web and to its search page.
Google Now will select the user?s data and create a fully personalized and customized homepage for the user as per their needs and requirements, News.com.au reports.
This would also alert the user about traffic conditions to help you with an alternate route and will also let you know the live your favourite sports team, the report said.
The new Google homepage would attract the users to change their current homepage like Yahoo, NineMSN homepages which are often linked to their email addresses, the report added.